WHAT IS HIDEO?
Hideo is a story expressed through both musical and dramatic performance—a "theatrical concert." Over a dozen pieces of music have been selected from venerable Japanese animated series and video games and weaved into a cohesive whole to inspire a new story: the tale of the reckless young hero, a mysterious traveler, and the dark secret that ties them together.
What started three years ago as just an idea has grown into a full-blown theatrical and musical performance involving over thirty passionate and talented musicians and actors from all over the San Francisco Bay Area and the rest of California. Each member of the ensemble is a self-proclaimed video game, music, and/or anime fan, and it's this collective passion that serves as the foundation and heart of every Hideo performance. All musical pieces are unique arrangements, allowing Hideo to stay true to the source material the fans love while fitting each piece into the context of our original story.
Featuring a rich, evolving mythology and internationally acclaimed music from such anime series and video games as Final Fantasy, Noir, Mega Man, and more, Hideo presents a world at a crossroads, where music always tells a story, and—despite everything—hope survives.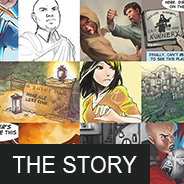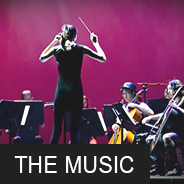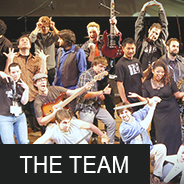 MEDIA MENTIONS & ACCOLADES
"Hideo concert brings videogame music to Bay Area" via Destructoid.com
"Fan-Produced Videogame Concert is $60,000 Labor of Nerd Love" via Wired.com
"The Evolution of Video Game Symphonies" via NPR (online only)
"Hideo: A Video Game Symphony" via NPR (on air and online)
"De-o, Hi-de-o: Video Game Music Stakes its Rightful Claim" via the SLO New Times (in print and online)
"The Music of Games" via The Tribune (in print and online)